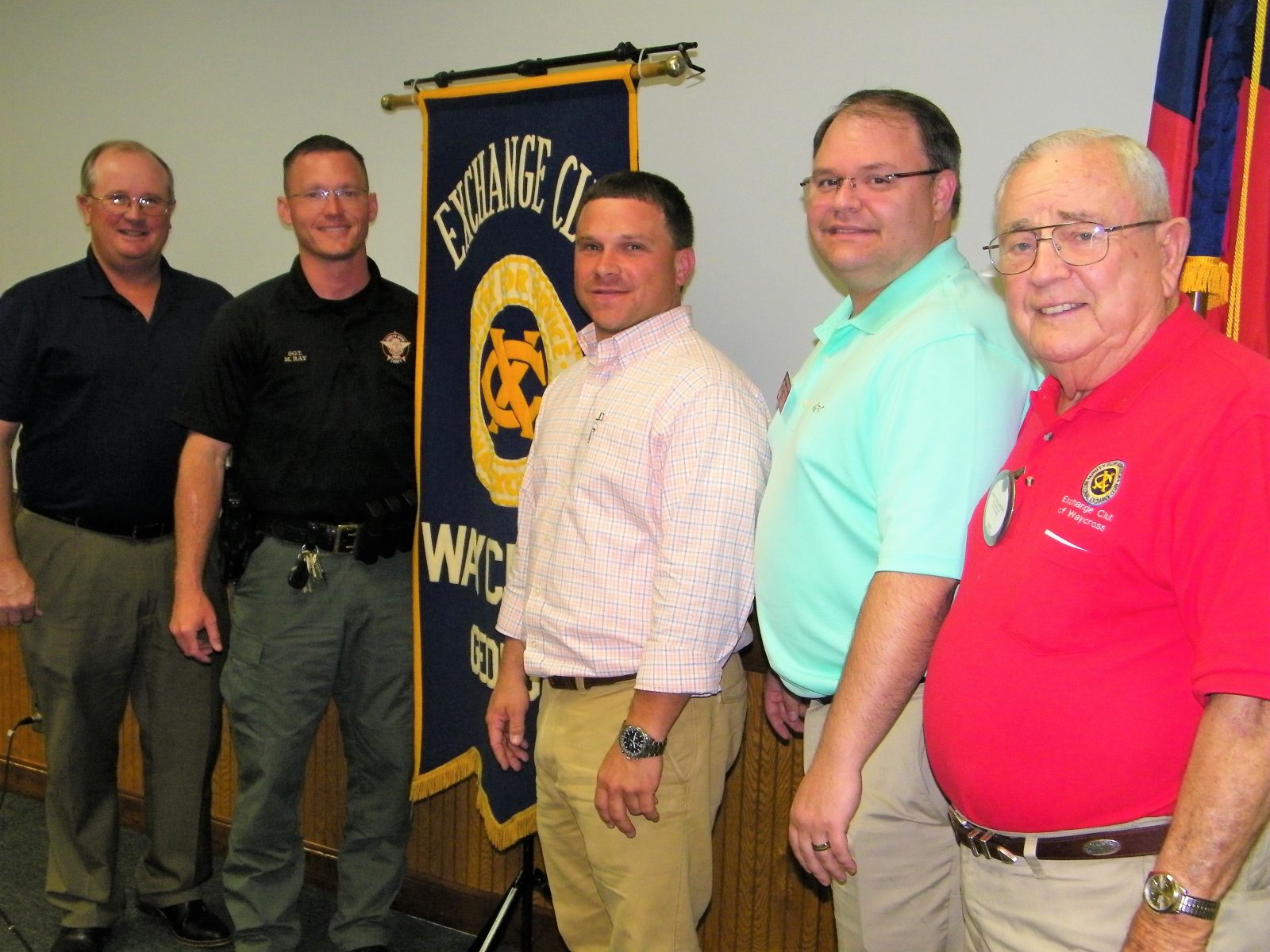 Burton Carter on right, stands next to Representative Jason Spencer, Senator Tyler Harper, President Michael Ray and Representative John Corbit
The Exchange Club of Waycross members were briefed by Georgia Representative Jason Spencer, Representative John Corbitt and Seventh District Senator, Tyler Harper as the legislative delegation representing the club's area. Each legislator reported on what they felt were highlights of the Georgia Legislative Session. Representative Spencer reported on the completed Georgia $25 billion budget process of 25 billion dollars which is their main constitutional requirement to pass. Georgia is the 8th largest budget and population in the U.S. It covers schools, safety and courts. Now our spending level is equal to 1997-98 level, the rainy day fund has been raised from $1.2 to $2 billion, and raises were given to all school personnel. His priority is HB1,
Representative John Corbitt reported that money was provided for rehabilitation of old buildings (HB73), business investments receiving tax credits (HB314) and the creation of Rural Economic Development Council (HB389) to study ways to solve rural problems. Military, Veterans and safety issues related to driverless vehicles also received increases.
Senator Tyler Harper of the Seventh Senatorial District reported he is on five committees and Law Enforcement Task Force. More money is being channeled to rural Georgia issues.