American Citizenship Speech Contest
The Georgia District of Exchange is rather unique in the fact that we strong encourage our youth to participate in a District-wide patriotic speech contest. All of our local clubs are encouraged to hold preliminary contests in their communities and their winners are sent to the annual Georgia District Convention for a final competition. The District winner is awarded a financial scholarship. While there is no National Exchange speech contest, many of the past National Presidents who have experienced our competition feel that this program fits right into both the Youth and Americanism programs and have indicated it could soon become a National Exchange contest.
Download The 2017-2018 Speech Contest Rules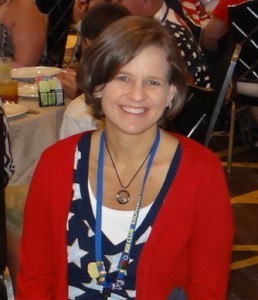 Loy Addison, Chairperson
(Albany)
229-881-1243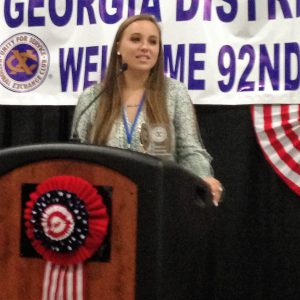 Morgan Padgett, 2017 Georgia District American Citizenship Speech Contest Winner Sponsored By The Exchange Club Of Rome.