Accepting the Challenge of Excellence
The A.C.E. Award recognizes students who have had to overcome great physical, emotional, or social obstacles and are now eligible for high school graduation.
This is a program with two positive objectives. First, it helps students overcome their hardships and get back on track toward a high school diploma. Second, the award recognizes students who are often overlooked for their accomplishments.
Local club winners are submitted to the District Competition and the student selected at the District level is submitted as Georgia's entry into National competition. There is a monetary award given, as well as a plaque in recognition of their accomplishment.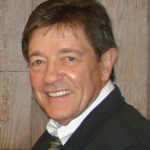 Dr. William "Bill' Bailey, Chair
Georgia District A.C.E. Awards Program
602 Wrights Mill Road
Auburn, AL 36830
404-643-5154
whbailey@prodigy.net
2018-2019 A.C.E. Award Information & Application
Click on the Graduation Cap Above to read the essay of the
2017-2018 National A.C.E. Award Winner!