We Are Glad You Have Georgia On Your Mind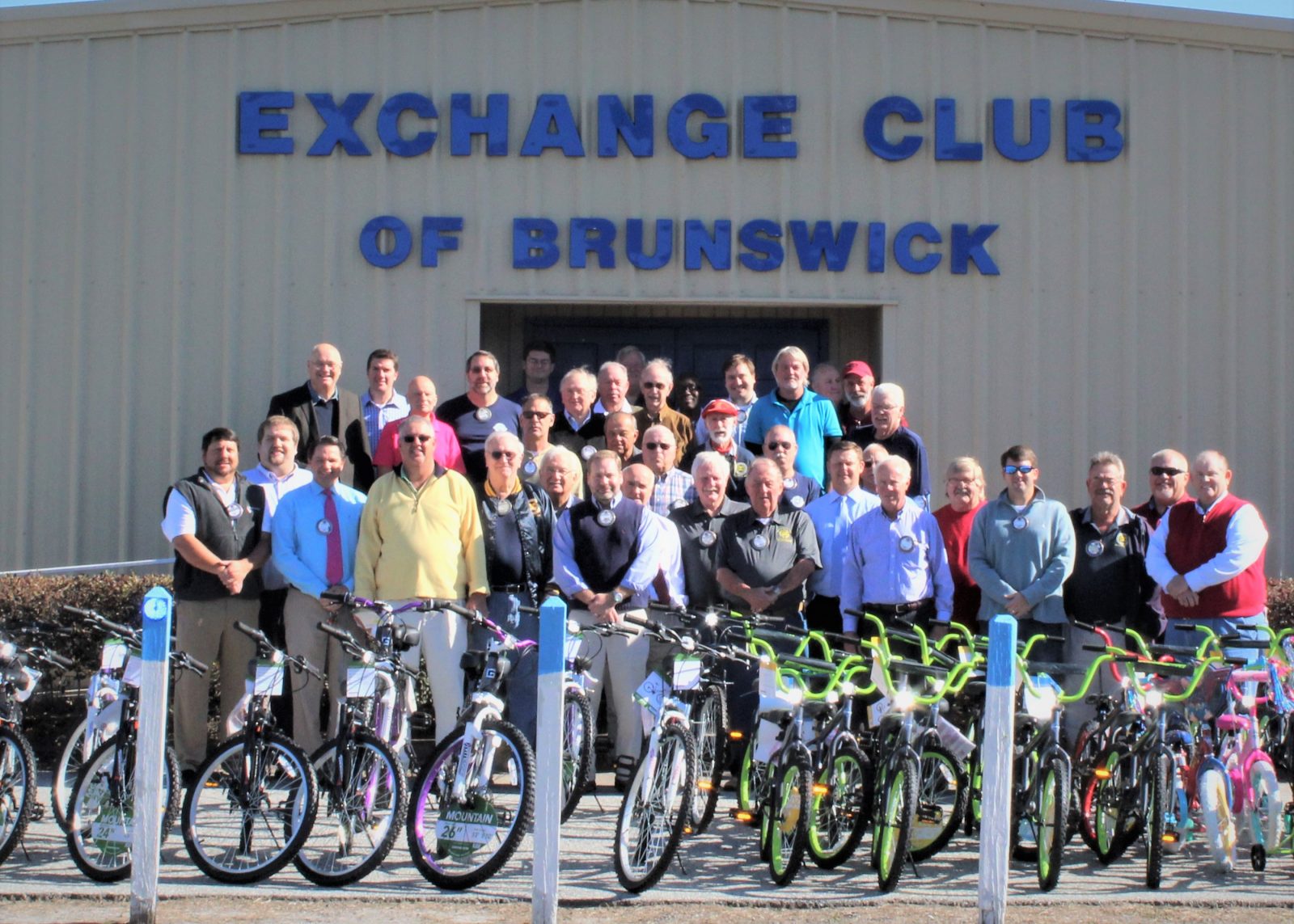 Big Bicycle Give Away In Brunswick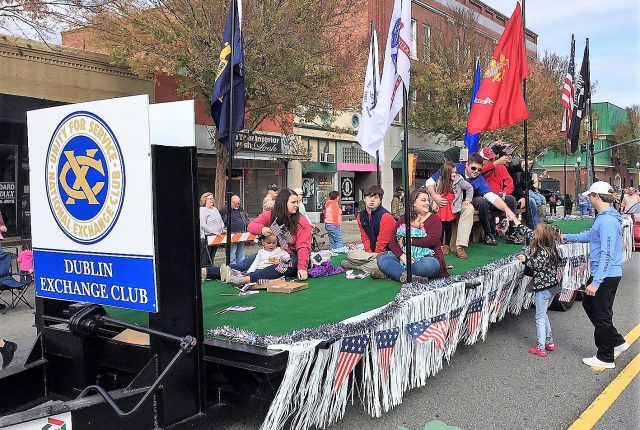 It's All About GiveAKidAFlagToWave In Dublin At The Veterans Day Parade
---
The Excitement Begins
See Pictures From The Convention
Just Click The Buttons To View The Photo Galleries
Registration – Welcome Party
One Nation Under God Breakfast – First Business Meeting – Awards Luncheon
Leadership Training
Child Abuse Prevention Breakfast – Elections & Second Business Meeting
Youth Awards Luncheon – Installation Banquet
Complete List Of Georgia Award Winners
Available By Clicking The Button Below
---
Welcome And Hop Aboard Georgia's Exchange Train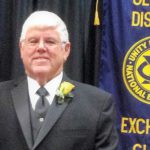 Hello, I'm Sidney Blanton the President of the Georgia District Exchange Clubs.
Excitement is alive in Exchange's largest District…Georgia! Thanks for stopping in to visit the web home of 1800 of the most dedicated men and women who believe in SERVICE to our local communities through our programs of
Americanism
,
Community
Service
,
Support of Youth
, and our National Project
The
Prevention of Child Abuse
. Our Exchange Train has left the station and I am proud to be the engineer as we make our way down the tracks to destination Service throughout the cities and counties of Georgia. That's what makes us different because we are not civic clubs, we are service clubs dedicated to help make Georgia communities a better place to live, work, and play. We invite you to
hop on board
with us by joining as a member of one of our 40 local clubs in Georgia. It's easy…just use the club finder below or click on the "Contact Us" tab in the menu bar on the top of the page. I guarantee you will love the ride.
There's No Doubt About It, Georgia IS EXCHANGE STRONG!
---
Still Time To Work On National Awards Program For District Clubs
Local clubs please note: The National Exchange Awards Program is completely different than the Georgia Program with different awards, different qualification requirements, and different deadline dates for submission. Plan To Enter Both Programs!
---
Here's Your Contact Information On Local Clubs, Their Leaders, And Where They Meet.
Just Click On The Directory Picture To Download Your
Own Copy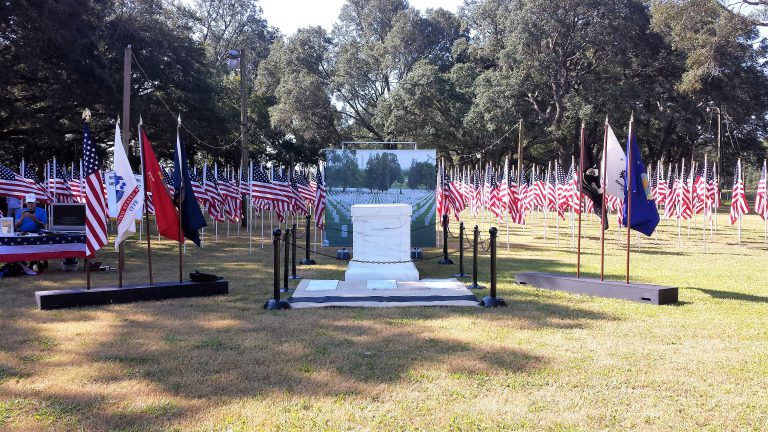 A Call To Honor
Now
Available For Your Local Community's Americanism And School Programs
The National Award Winning Americanism Project of the Exchange Club of Rome is now available to your local club. Arrangements to bring the one-half scale replica of the Tomb of the Unknowns found in Arlington National Cemetery can be made for your fair, your special Veterans program, or to introduce this meaningful piece of American History to your communities school children.
---
Georgia Exchangites…Become A Member Of The
Conductor's Club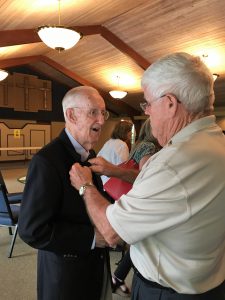 Georgia District President Sidney Blanton Places The FIRST Conductors Club pin on Past District & National President Gus Parker.
Georgia's engineer on the Exchange Train, President Sidney Blanton invites all Georgia Exchangites to HOP ON BOARD as a conductor and as a member of the Conductor's Club. There is only one way you can achieve this distinction, sponsor a new member into your local Exchange Club. As a member you will receive a limited edition Georgia Exchange Train pin to wear with pride at your local and District Meetings, a certificate to hang on your wall proclaiming your membership for all to see (with both to be presented by a representative of the District at your local club meeting), and other special things to come. Join now and show you are EXCHANGE STRONG!
Take Your Time…Tour Around Georgia Exchange
---
We are glad you have Georgia on your mind. We have tried to make our site
easy
for you to explore all aspects of the Georgia Exchange Express without having to switch tracks. Use the menu at the top to pick an information destination. Meet our Officers and our Directors, the conductors so to speak, our Past Presidents and Committee Chairs; learn about our Child Abuse Prevention Programs; our Youth programs; learn our history; and read over our newsletters to see how active we are. Be sure to look to your right and read about the activities of our local clubs too.
---
Let's Start Your Trip By Finding An Exchange Club Near YOU
Just click on the picture above and
you are on your way…
---
Browse "
The Georgia Exchangite"…
Just click on the button to view our newsletters.
Archive Of The Georgia Exchangite
Or… join our mailing list to receive
The Georgia Exchangite
monthly.