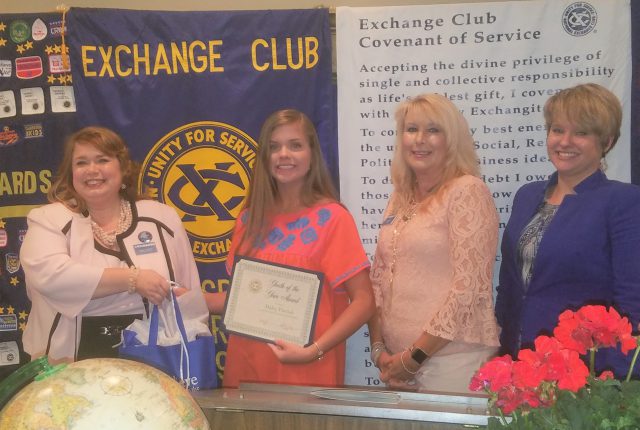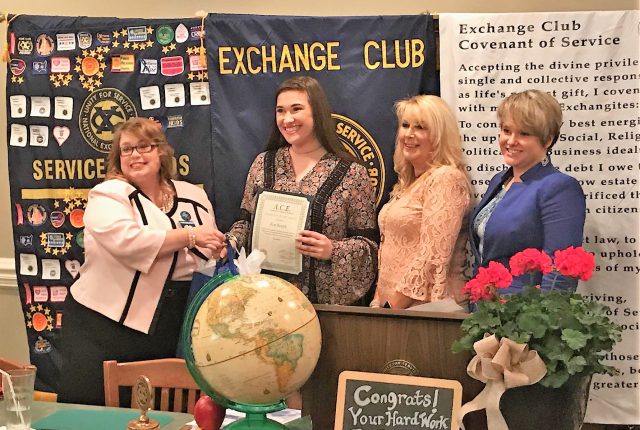 The Exchange Club of Statesboro has conferred annual youth awards and scholarships to two very deserving students. Pictured on top is Haley Parrish, Youth of the Year. The local club's Youth of the Year winner is submitted to the Georgia District Exchange Clubs competition where a winner will be announced in Columbus at the annual convention the first weekend of June. Georgia's winner will then be entered into the National Exchange Awards Program where one winner will receive a $10,000 scholarship as the national winner.
A second award at the program was presented to Zoe Smith as the club's A.C.E. Award winner. The A.C.E. Award, Accepting the Challenge of Excellence, was created by the National Exchange Club to recognize a graduating high school senior who has overcome adversity and gone on to achieve success in their lives and their school career. The Statesboro A.C.E. Award winner will also be entered into the District competition where a winner is selected to compete for a National Exchange Award and a $10,000 scholarship.
Pictured with the winners are Ginger Larrabee, Statesboro President-Elect Rhonda Busby, and Club President Christina Young.