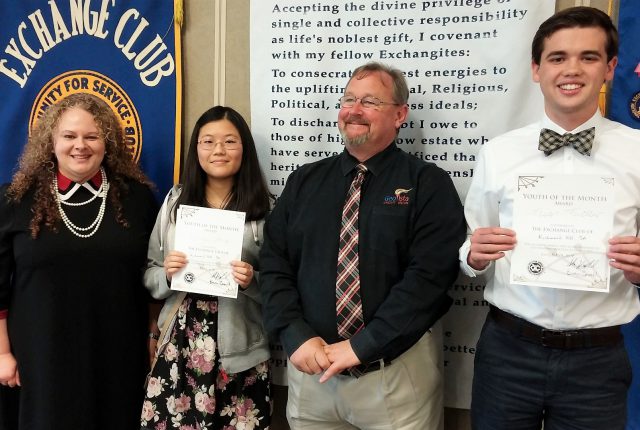 Pictured L-R Jennifer Kea, Chair of RHHS Honors Committee, Vicky Yang, Student of Month for February, Steven Asplund, Exchange Club President, and
Tripp Tucker, Student of Month for January
For over 30 years, the Exchange Club of Richmond Hill has presented Students of the Month awards to outstanding seniors at Richmond Hill High School. The award is presented for the months of September through April of each year, based on academic performance, community involvement, leadership, and all-around excellence. Each monthly winner is presented a check for $100. In May of each year, our Student of the Year is announced from among the monthly winners, with the presentation of a plaque and a check for $1,000 to the winning student during RHHS Honors Night.