The winner of the Exchange Club's art contest that adorns the cover of the school calendar for 2017-2018 school year.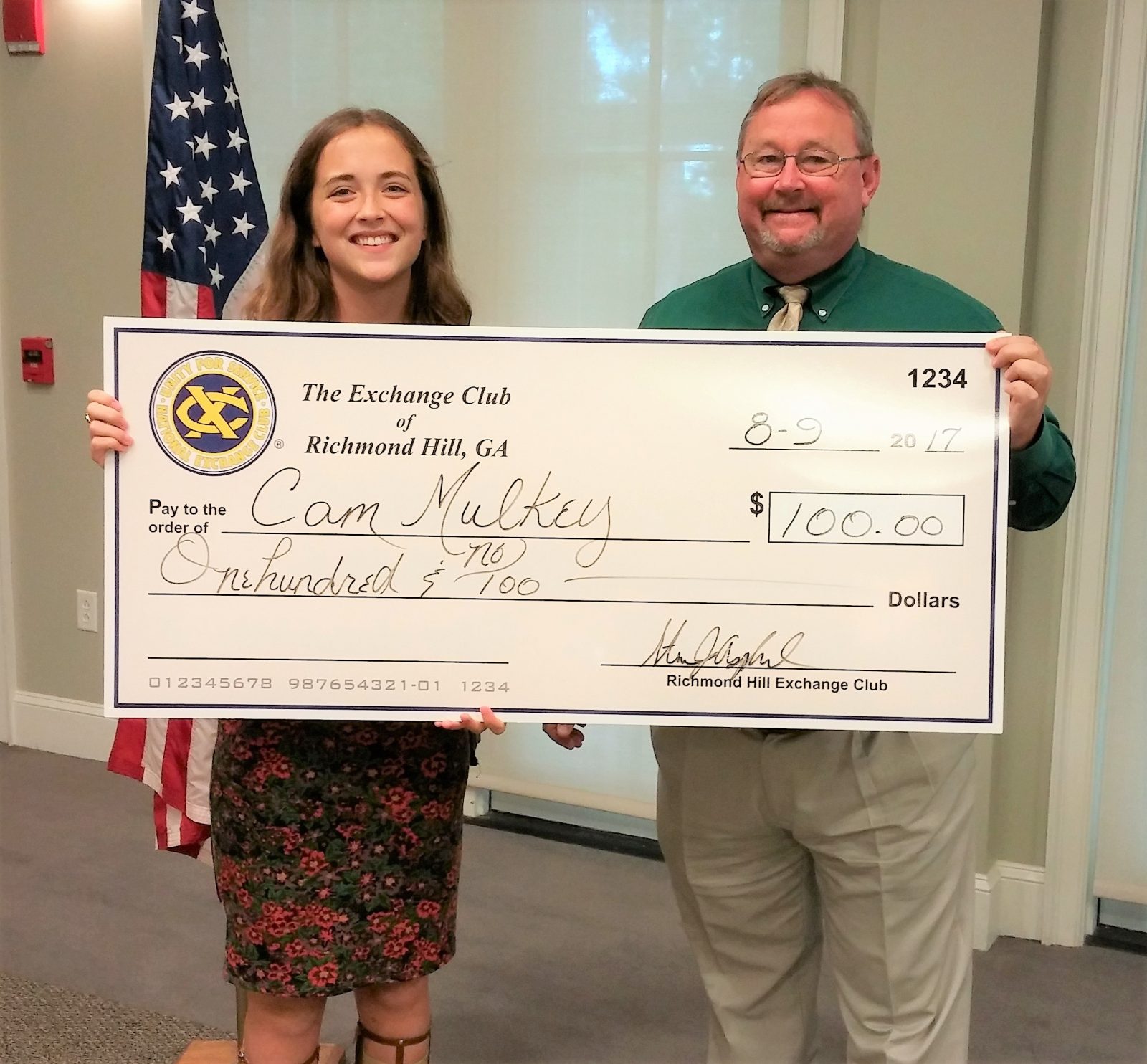 Exchange Club President Steven Asplund presents Cam Mulkey, the winner of the art contest, as check from the club.
The Exchange Club of Richmond Hill has distributed the new 2017-2018 Bryan County Schools Calendar to students in all the public schools in the county. This is the fourth year that the Exchange Club has partnered with the Bryan County School System to produce these calendars. The calendars highlight activities and events scheduled within the school system during the year, and are an invaluable tool for parents and students. Funds raised through ad sales are used to support the many community service projects and organizations of the local Exchange Club. The cover art for the calendar was selected from entries from schools within Bryan County, and the art selected this year is by Cam Mulkey, a student at Richmond Hill High School. Our President, Stephen Asplund, presented a check to Cam at our August 9, 2017 meeting, as an award for her winning art work. There were many outstanding entries from students, and selection of a winner was truly difficult. Several of the other artwork entries are also displayed within the calendar.