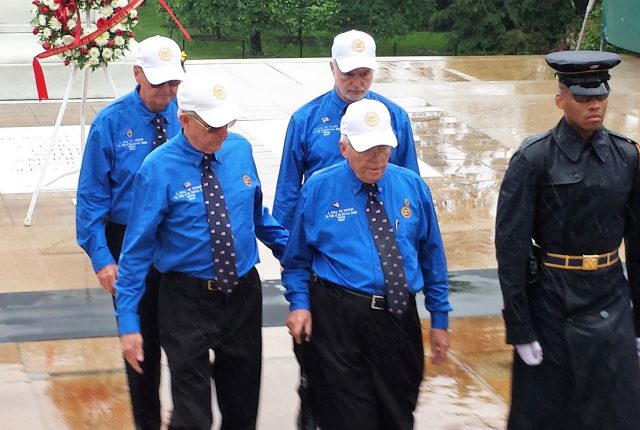 On Friday, May 18 at 1:15, 4 members of A CALL TO HONOR: The Tomb of the Unknown Soldier replica project of the Exchange Club of Rome's Americanism Committee placed a wreath at the Tomb in honor of the Unknown Soldiers of World War II and the Korean War being laid to rest 60 years ago as of May 30th of this year.
The Rome members placing the wreath were selected by the Tomb Replica project manager, Bill King. They were Army veteran and Exchange Club President Charles Long, Air Force Veteran Gil Espy, Civil Air Patrol veteran Jim Belzer, and Georgia District 2017 Volunteer of the year for Georgia Exchange, Scottie Edwards.
Tomb project manager and past National Exchange President, Dan McQueeney were in attendance in support of the occasion.