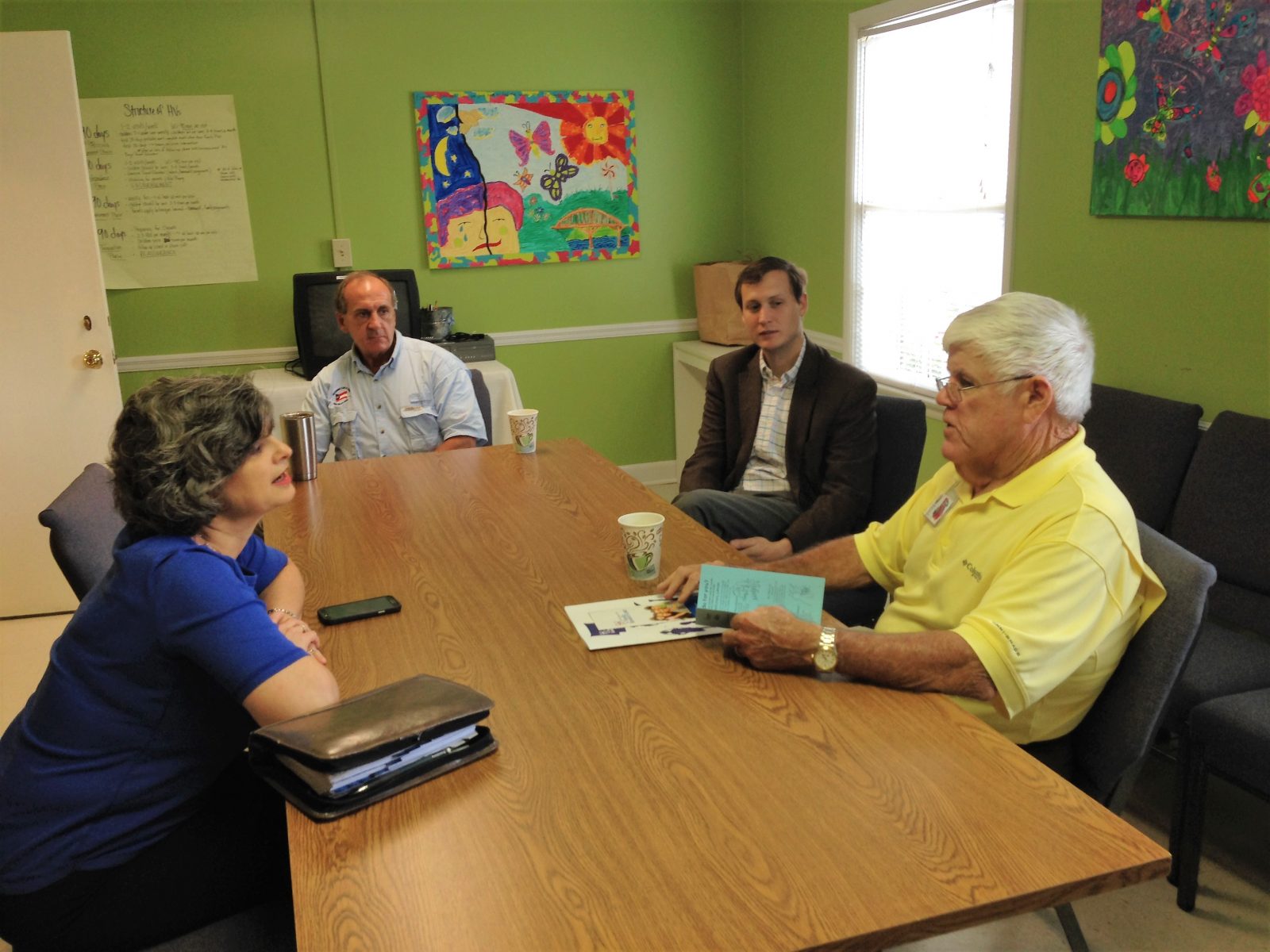 Georgia District Exchange Club President Sidney Blanton was an honored guest at Georgia's only accredited Exchange Club Child Abuse Prevention Center, the Exchange Club Family Resource Center in Rome. Child Abuse Prevention is the National Project of Exchange. Blanton was briefed on the work of the center in Rome and Floyd County. He received a full explanation of how the center utilizes the evidence based National Exchange Club's Parent Aide model that places trained case workers into the clients homes identifying obstacles that may lead to possible child abuse situations. The parents are trained by the Parent Aides in the skills they need to help insure the children are not removed from the home and grow up in a loving family environment.
Following the meeting, Blanton indicated his desire to expand the education of the Parent Aide model to other Georgia Exchange Clubs in hopes more fully accredited child abuse prevention centers can be created.
Pictured around the table are Tina Bartleson, Family Resource Center Executive Director, John Paul Cooper, Georgia Exchange District Director and Rome Exchangite, Lee Niedrach, President of the FRC Board of Directors and a Rome Exchangite, and Exchange District President Sidney Blanton.