The colors are presented and on hand was Past National Exchange President Dan McQueeney.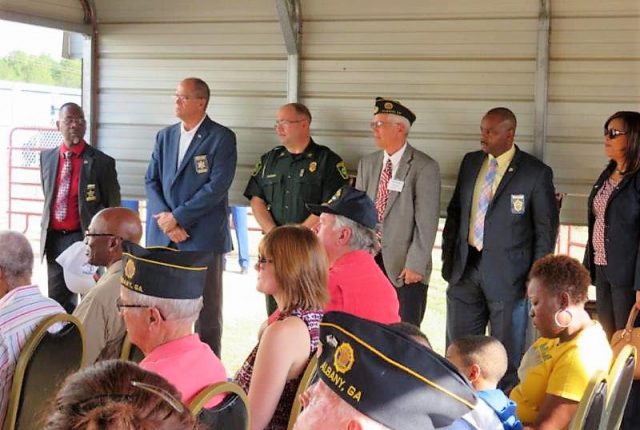 Area Vets packed the opening ceremonies
What more is there to say?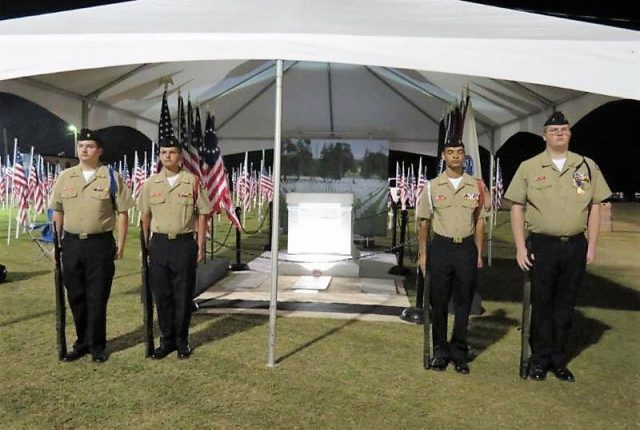 The Exchange Club of Rome's 1/2 sized replica of the Tomb Of The Unknowns joins a somber Flag and Cross Remembrance Field.
The Exchange Club of Albany dedicated the 71st edition of the Southwest Georgia Regional Fair to the Veterans of the area who have served and also to those who have made the ultimate sacrifice.