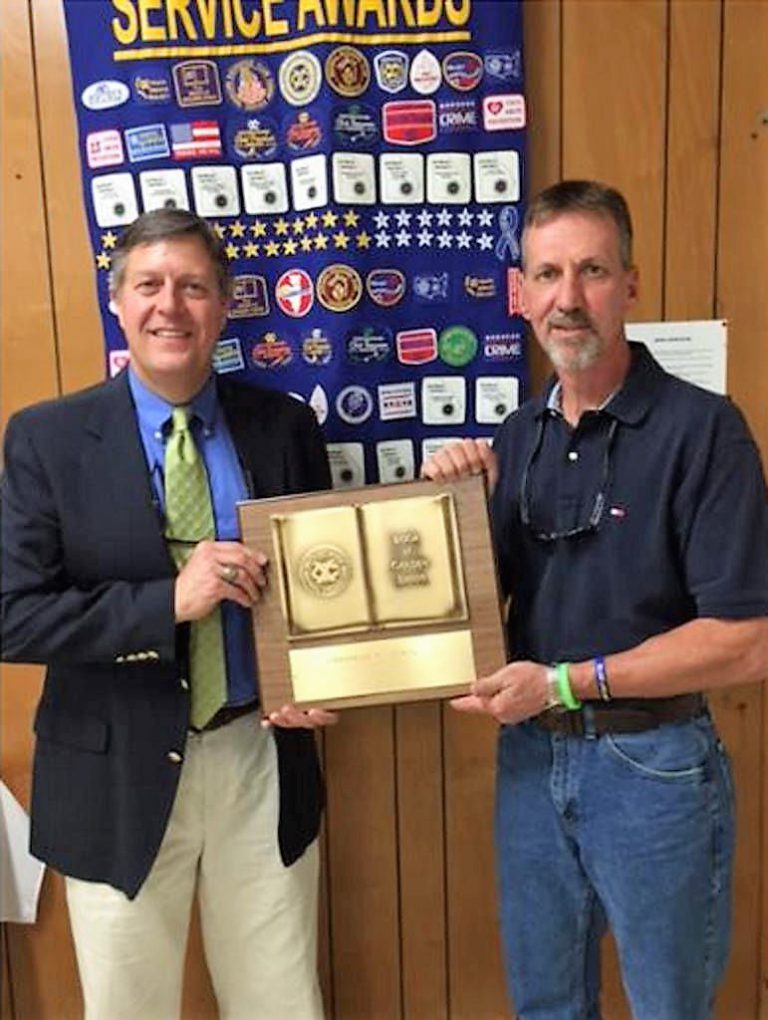 Businessman Tom Gieryic has been recognized by the Exchange Club of Albany with the organization's Book of Golden Deeds Award. In recognizing Gieryic, Exchange Club officials noted his work to raise money to buy chainsaws, fuel, oil, gloves and other supplies for volunteers working to clean up debris in Albany in the aftermath of the January storms and tornado that devastated the community.
Gieryic, however, has been active in the community before that, launching the Back the Blue movement supporting law enforcement and first responders. He's also long been an advocate of displaying patriotic spirit, including by flying an American flag prominently at his auto repair business on Dawson Road. He received the Exchange Club's Proudly We Hail Award in 2012.
The Book of Golden Deeds program began in 1919 as a National Exchange Club program to recognize men and women whose sacrifice for public good is motivated by an innate desire to help others.This is the 68th year that the Exchange Club of Albany has presented the award.