2023 Georgia District Convention
June 22nd – 25th, 2023 in Columbus, GA
To be held at the Columbus Convention Center and Columbus Marriot Hotel.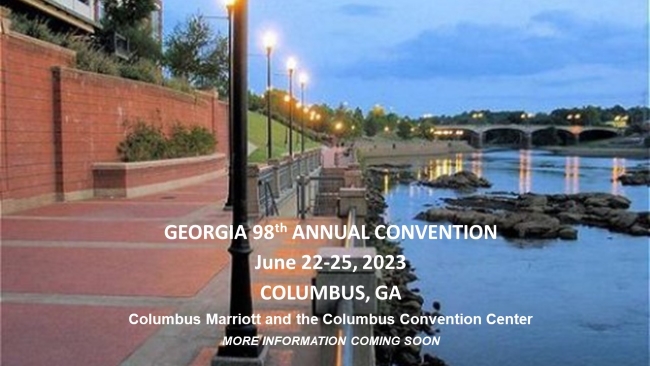 More Information on the 2023 Convention Coming Soon!
2022 Convention Wrap Up 
The Exchange Club of Georgia held their District Convention in Albany, Georgia June 9th– 11th 2022.  There were Exchange Club members from all over the state of Georgia and several National Representatives, including Tracey Edwards, CEO of the National Exchange Club, David Johnson, incoming National President, Kathy Mize, current Exchange National President, Gary Leonard, Region 10 Vice-President, and Mark Feldman VFR from South Carolina.
Georgia is the largest District in Exchange nationwide and our Convention is one of the largest Conventions in the Country.