Georgia District Exchange Clubs
We are glad that Georgia is on Your Mind!
Experience the Excitement of Exchange!
Why Join The Exchange
Georgia District Exchange Clubs, has 36 clubs with over 1800 members in Georgia. Georgia is the largest Exchange District in the United States and Puerto Rico, also it is the home of the second largest club in the nation. Exchange Members, donate their time and service to the four pillars of service of the National Exchange. Prevention of Child Abuse, Americanism, Youth, and Community. All funds raised for the four pillars are donated back in the local community. Each club donates thousands of dollars each year back to their local community. Each Club has a goal to make their community a better place to live.
How we support the four pillars of service
Prevention of Child Abuse: Clubs work with National Exchange and local organization to inform the general public about Child Abuse Prevention. Clubs donate time, service, and Funds to non- profit organizations to Prevent Child Abuse.
Americanism: The Americanism Program of Service promotes pride in our country, appreciation for the freedoms granted to American citizens, and gratitude to the men and women who serve/have served in the Armed Forces. Americanism celebrates the country's rich, unique heritage and inspires unity from coast-to-coast.
Youth: Clubs awards college scholarships, mentoring and guidance, and service recognition, Exchange is making a difference for America's youngest generations.
Community: Community Service is the Program of Service that allows clubs to identify opportunities within their communities and offer assistance to fill gaps in services.
The Exchange Club – Who We Are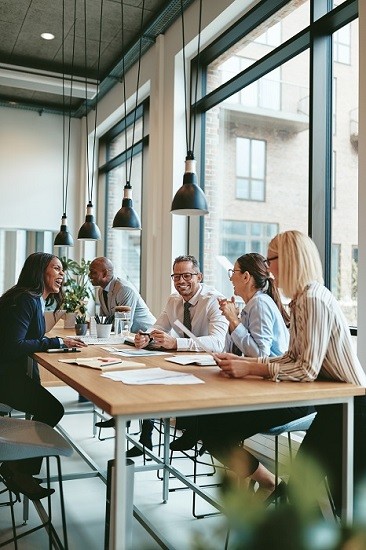 01.
Vision
A strong America, safe communities, and unified people.
02.
Mission
Exchange, inspiring communities to become better places to live.
03.
Core Values
Family, Community, Country
04.
Motto
Unity for Service
Check out what one of the members of the Tifton Club is involved with!
It's always a treat when club members are the featured program for a meeting and it's even better when it is a new member and the club gets to learn more about her business serving children. Teresa Conner owns The Conner Group for Pediatric Therapies, offering Applied Behavior Analysis (ABA) therapy for children on the autism spectrum.
The group has been open for almost three years and already has a packed ho use. Their team is currently serving 23 children in the Tifton clinic, with over 100 more on a waiting list.
ABA Therapy teaches children with a disability how to learn, how to deal with and improve their behaviors and increases their skill deficits. The Conner Group works with any child with special needs who has been referred to her, however she does have a special place for those with autism. They especially target early intervention.
Children must be referred to The Conner Group for treatment and must have an autism diagnosis from a certified doctor in order for insurance to cover the cost of therapy. The clinic is funded by Medicaid and private insurance. Teresa and her staff are also available to work with a child's teachers to make sure they are getting the best education possible for them. They love working with children, their caregivers and their teachers so a child can be successful. The Conner Group also offers parent coaching.
Teresa's big dream is to open a school just for children with autism. She wants to be able to stand in the gap for those children who need more one on one instruction. So she is working to establish The Kalos Academy. This will provide an education for those who have difficulty being served in the current education system. She wants them to thrive, not just survive.
Teresa and her staff have a passion for what they do. They have been a part of a lot of lives who have been changed because of this therapy.
...

See More

See Less