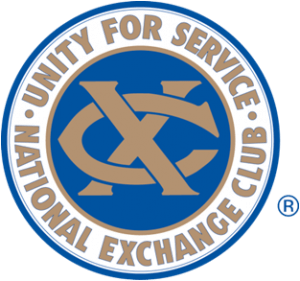 VISION and MISSION STATEMENT
Exchange's Vision was developed and the Mission Statement simplified in January 2015, to allow every Exchange Club member to take ownership and deliver a clear message to his/her community.
Vision:
A strong America, safe communities, and unified people.
Mission:
Exchange, inspiring communities to become better places to live.
Core Values: Family, Community, Country
Motto: Unity for Service